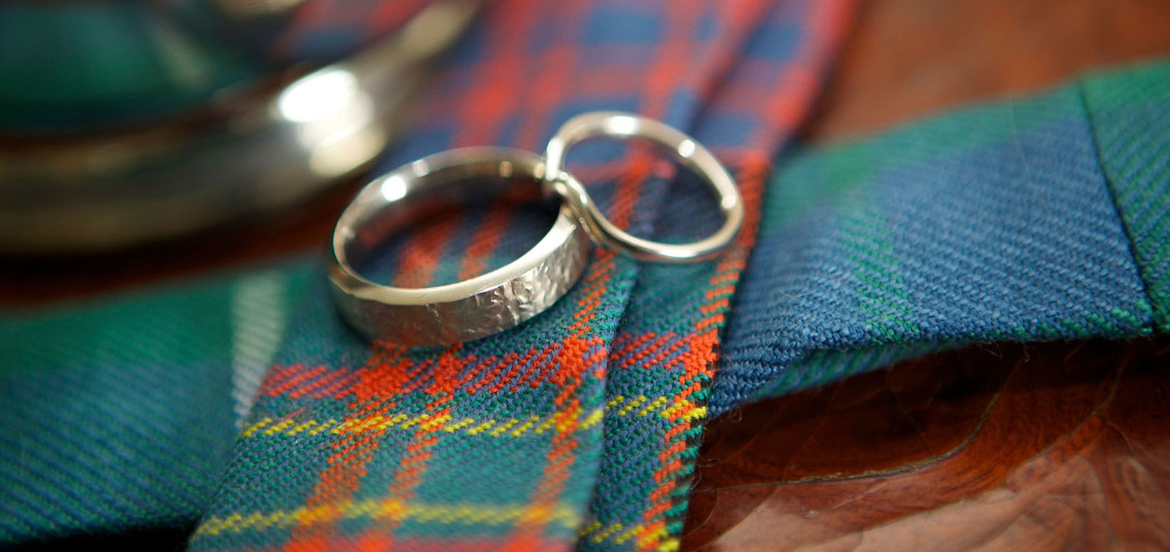 Your place to tie the knot
A civil ceremony is a great option for partners who are not overtly religious, and don't want any belief elements in their ceremony.
Often civil ceremonies are tremendously personal and moving, since the focus is on the couple being married and their relationship and commitment to each other. The ceremony is conducted by a registrar, and can de done in the local registration office or in another licensed location - the Old Manor Hotel is an approved location.
A Civil Ceremony can include music, readings, and personal vows – although not of a religious nature – and Old Scottish traditions such as hand-fasting and Quaich drinking can be included too.
If you are interested in having a civil ceremony, why not have it in the beautiful surroundings of The Old Manor Hotel, so you can relax and stay in one place rather than having to arrange transport to and from the local registration office? That way you can make the most of your day – and we will be on hand to help guests participate in all parts of your celebration.
This will give you some idea of what can be included in your Civil Ceremony, but if you don't see what you're looking for please talk to us and we'll try our best to tailor a unique package for your wedding.
To organise the ceremony, contact Fife Council Registration Office in plenty of time to ensure all the legal obligations are complete before the big day. Our team will be happy to advise if you have any queries regarding the legalities.