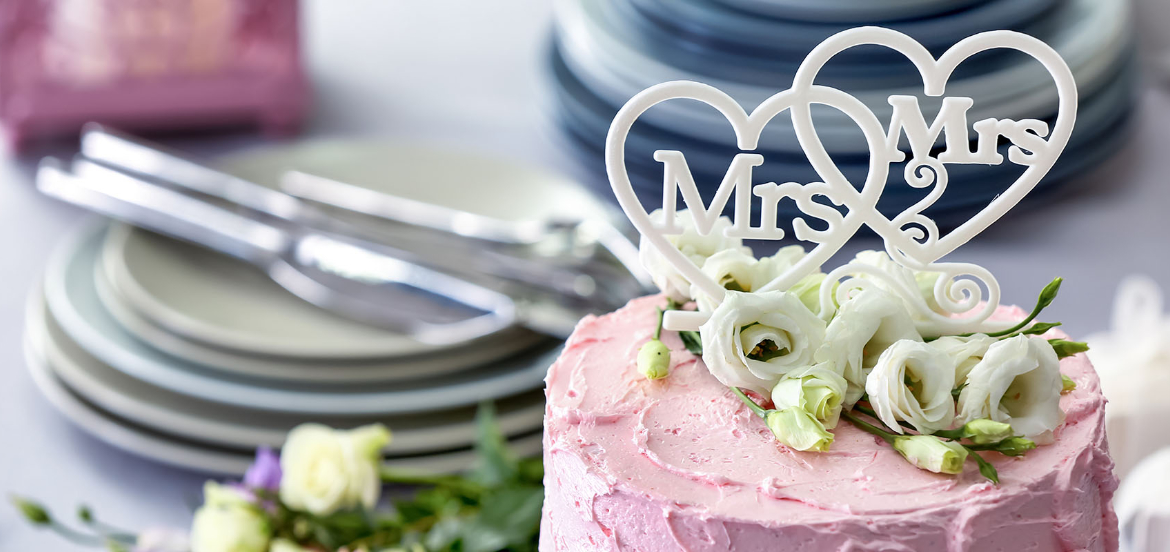 Your place to tie the knot
Since being written in law in 2014, many LGBT couples have celebrated their love and commitment to each other by tying the knot in a legally binding marriage at The Old Manor Hotel.
When it comes to their wedding day, same-sex couples have a huge amount of creative freedom, having already broken free of the usual gender-based roles and conventions associated with same-sex ceremonies, it's your opportunity to make your day all about you!
It doesn't matter if you're having a same-sex wedding, civil ceremony, or humanist ceremony there are key moments in any LGBT wedding and where you can change the roles to suit your own preferences. We appreciate this could be quite a difficult topic so we've provided some suggestions. If you have any doubts our wedding planner is always on hand to answer any questions.