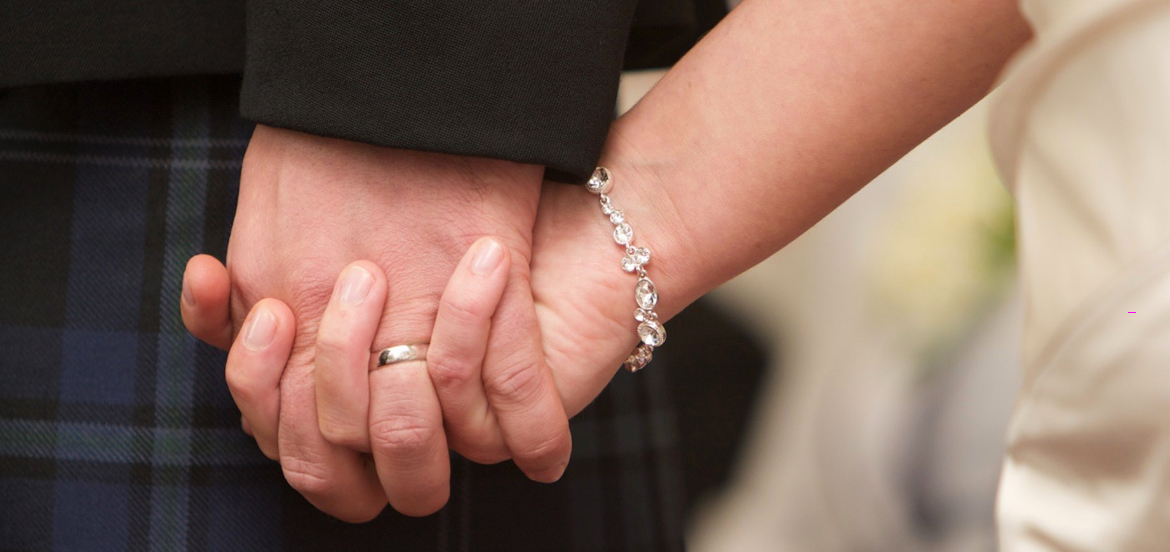 Your place to tie the knot
Since becoming legally binding in 2005, Humanist Weddings are becoming ever more popular in Scotland. This type of wedding is ideal those who aren't religious and looking for a wedding that is more flexible and personal than a civil or registry office ceremony.
The Old Manor Hotel will help you plan your day and start your married life with a ceremony that really means something to you as a couple.  A Humanist Marriage is a very personal and intimate occasion, and the celebrant will work with you beforehand to help you create the perfect ceremony – with the focus on you as a couple, and your hopes and dreams for the future.
Although non-religious, a humanist wedding can contain many old Scottish traditions such as handfasting, drinking from the Quaich, wedding band warming, unity candles before and after the vows, oathing stones, an ancient Celtic tribal tradition and the sand ceremony, mixing two types of sand as a symbol of joining.
A Humanist Wedding can be carried out anywhere your humanist celebrant deems safe and dignified! We have hosted many humanist ceremonies at The Old Manor Hotel – both indoors and outdoors – talk to us about your ideas, and we'll do our best to help.
Contact the Humanist Society Scotland to find celebrants in the local area to choose from.